Getting Started with our Adult Programs at TAG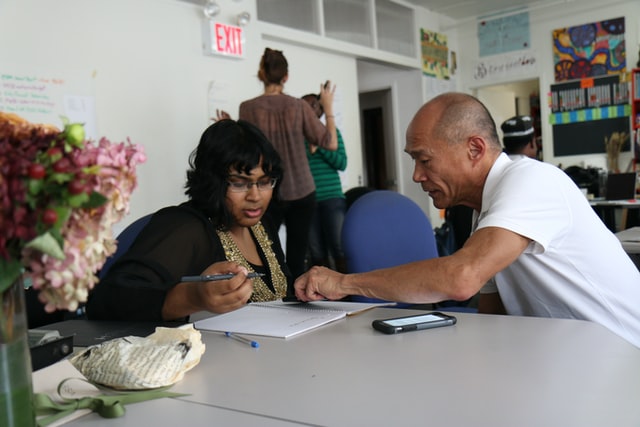 Getting started
Understanding why an individual is struggling to develop independence and obtain or maintain employment is a complex task that we take very seriously. It can often be confusing for the individual and his or her loved ones and caregivers to understand the obstacles and how to address them. Right from the start, we use a unique process to evaluate the client's needs. Each assessment is carefully individualized to ensure that we identify all factors potentially contributing to our client's challenges. Our intake process may involve our client as well as a variety of loved ones and caregivers who may be able to contribute valuable information.  After the intake process, our evaluation may involve sessions in our office, and/or observations in a variety of settings such as home, work, community, etc.
Our Assessment
Our assessments may focus on areas such as attention, behavior regulation, organization, sensory motor, social-emotional, self care, independent living and vocational skills. The goal is to identify specific obstacles to the client's ability to grow and live a more meaningful, purposeful life.
After our initial evaluation, we will make recommendations to address our client's obstacles and help caregivers and loved ones to understand how they can further support the individual. Our recommendations may include a variety of approaches for various environments, as well as additional consultation and treatment.
Our Treatment Approach
We are always concerned with using our time in the most cost effective manner. Recommendations will be discussed with you and we will work together with you to prioritize your concerns.
Our treatment approach may include a combination of individual therapy sessions in our clinic and consultations to loved ones and caregivers. We integrate a variety of frameworks such as sensory processing, sensory motor, psycho-educational, cognitive, as well as Relationship Development Intervention (RDI®), making our approach unique and comprehensive.
Through our intensive treatment and consultation approach, we strive to create permanent improvements that will result in greater independence and success in all areas of the client's life.
Our services focus on many cognitive, emotional, motor, sensory, social, and overall developmental factors interfering with the individual's ability to lead a successful and meaningful life.
No Results Found
The page you requested could not be found. Try refining your search, or use the navigation above to locate the post.
We're Here Whenever You Need Us
San Diego
9466 Black Mountain Rd
Suite 120
San Diego, CA 92126
Phone: (858) 689-2027
Carlsbad
2035 Corte Del Nogal
Suite 165
Carlsbad, CA 92011
Phone: (858) 689-2027
Temecula
27349 Jefferson Ave.
Suite 114
Temecula, CA 92590
Phone: (858) 689-2027